As summer fades away, the exciting time of going back to school approaches once again. For teachers, this means preparing classrooms, designing lesson plans, and ensuring that all necessary materials are ready to engage students. One vital aspect that often goes unnoticed is the role of printing in the classroom and why printing matters for teachers.
Why Printing Matters for Teachers:
In the digital age, where technology is ubiquitous, one might question the importance of printing in the classroom. However, printing remains an indispensable tool for teachers, enabling them to create physical resources that engage students, facilitate learning, and enhance their overall educational experience.
The Power of Visuals:
Visual aids are an essential component of effective teaching. From colorful posters to engaging infographics, visuals capture students' attention and help them understand complex concepts. Printing these materials allows teachers to create visually appealing and informative resources that can be displayed around the classroom, creating a vibrant and interactive learning environment.
Worksheets and Handouts:
Teachers often rely on worksheets and handouts to reinforce lessons, provide practice exercises, or evaluate student progress. Printing these materials ensures that each student has a tangible copy, allowing them to work at their own pace and refer back to the content when needed. Moreover, physical handouts serve as a valuable resource for students who may not have access to digital devices at home.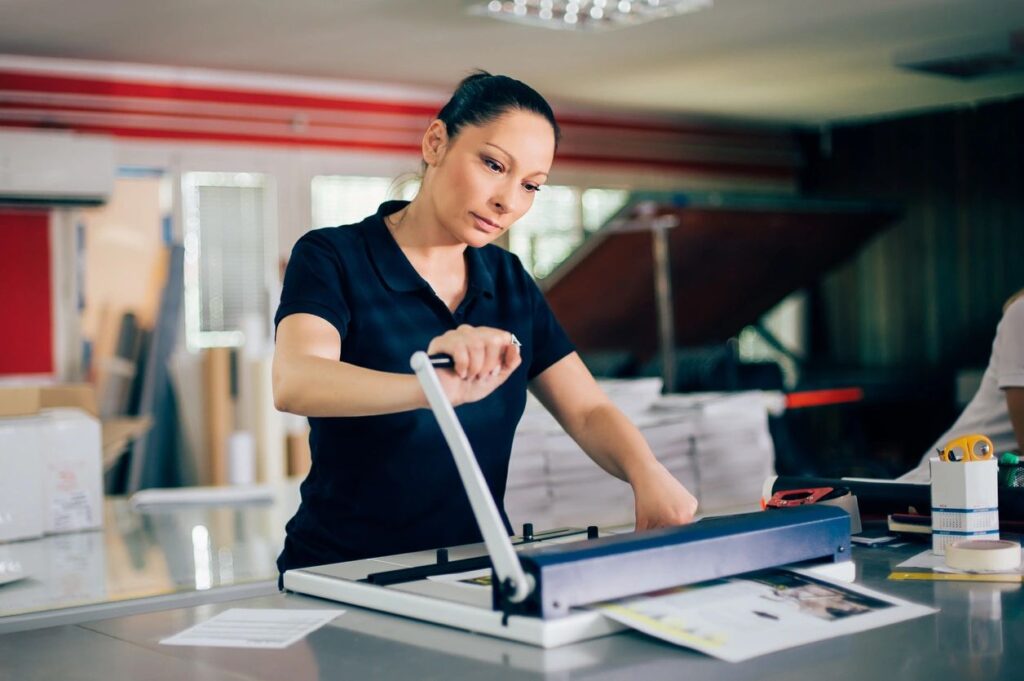 Customized Classroom Decor:
Printing goes beyond educational materials; it also allows teachers to personalize and decorate their classrooms. From welcome banners to motivational quotes, printing brings creative ideas to life, fostering a warm and inviting atmosphere that inspires students to learn and explore.
Introducing John the Printer: An Ally for Teachers
Meet John the Printer, your trusted printing companion throughout the school year. John the Printer is not just any ordinary printer; he understands the specific needs of teachers and offers tailored printing solutions to meet them. Whether you need high-quality posters, multiple copies of worksheets, or custom-designed materials, John the Printer can help!
Efficiency and Reliability:
John the Printer takes pride in delivering high-quality prints with utmost efficiency. With advanced technology and professional-grade printing equipment, John the Printer ensures that your materials look vibrant, sharp, and ready for classroom use. Say goodbye to faded prints and hello to crisp, clear visuals that captivate your students' attention.
Convenience and Support:
John the Printer understands that teachers have busy schedules, so he offers convenient services to make your life easier. You can submit your printing requests online, saving you time and allowing you to focus on what you do best—teaching. John the Printer also provides expert advice and support, ensuring your printing needs are promptly and effectively met.
Budget-Friendly Options:
Teaching can be a financially demanding profession, and John the Printer understands that. With a range of affordable printing options, John the Printer ensures that quality prints are accessible to all educators. From cost-effective printing packages to discounts on bulk orders, John the Printer aims to support teachers without compromising quality.
As teachers gear up for another exciting school year, it's crucial to remember the role of printing in creating engaging classrooms. Thanks to John the Printer's reliable and tailored services, teachers can bring their ideas to life, enhance their teaching materials, and create an environment that fosters learning. So, whether you need captivating visuals, customized handouts, or personalized classroom decor, trust John the Printer to deliver the perfect prints that enrich your educational journey. Welcome back to school, teachers!